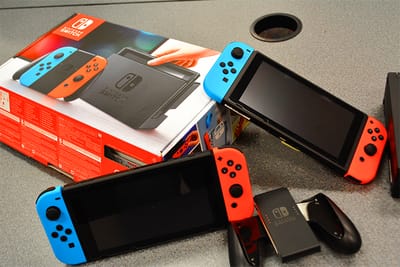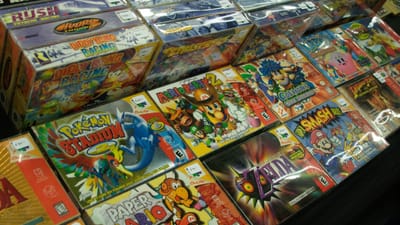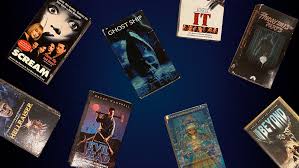 Willow Video is one of the last remaining rental stores in North America. We have a huge selection of DVD, Blu-Ray, and TV Box Sets for rental and sale. In addition, we have one the largest new and used video game sales selections in the country. We pay cash for your old video games, movies, vinyl records and music cds.

MOVIE RENTAL RATES

DVD & BLU-RAY NEW RELEASES $3.99 1 NIGHT RENTAL
DVD & BLU-RAY OLDER TITLES (2 FOR 1) $3.99 WEEKLY RENTAL
TV BOX SETS (PER SEASON) $3.99-$9.99 WEEKLY RENTAL

VIDEO GAME RENTAL RATES

NINTENDO SWITCH - PS4 - XBOX ONE - WII-U - PS3 - XBOX360 - WII - NINTENDO DS - NINTENDO 3DS

VIDEO GAME 2 FOR 1 RENTAL (1 NEW RELEASE & 1 OLDER TITLE) $9.99 WEEKLY RENTAL

BUYING AND SELLING VIDEO GAMES

We pay cash for your previously used video games, movies, records or music cds. We are primarily looking for retro video games and consoles as well as the newer ones:

- Nintendo
- Super Nintendo
- Nintendo 64
- Sega Genesis
- Gamecube
- Original XBOX
- Playstation One
- Playstation Two
- Gameboy
- Nintendo DS & 3DS

- PS4
- XBOX ONE
- Nintendo Switch

We are a big overstocked, but are buying select games and consoles from the following:

- Nintendo Wii
- Nintendo Wii-U
- Playstation 3
- XBOX 360

VHS, DVD, TV BOX SETS, AND BLURAY

We have a massive sales selection with thousands of previously viewed VHS, DVDs, TV Box Sets, and Blu-ray movies. We do buy VHS movies, as well as Blu-ray collections, DVD box sets and select DVD movies. Please call the store for more information in regards to selling or trading your collection.

RECORDS AND MUSIC CDS

We have recently expanded to include vinyl records and music cds. We receive new titles on a weekly basis, and have a constantly changing inventory. We are also looking to buy vinyl collections, however, the records must be in good condition with no scratches. We are currently not buying country, folk or classical titles.

You can call the store or email for more information.